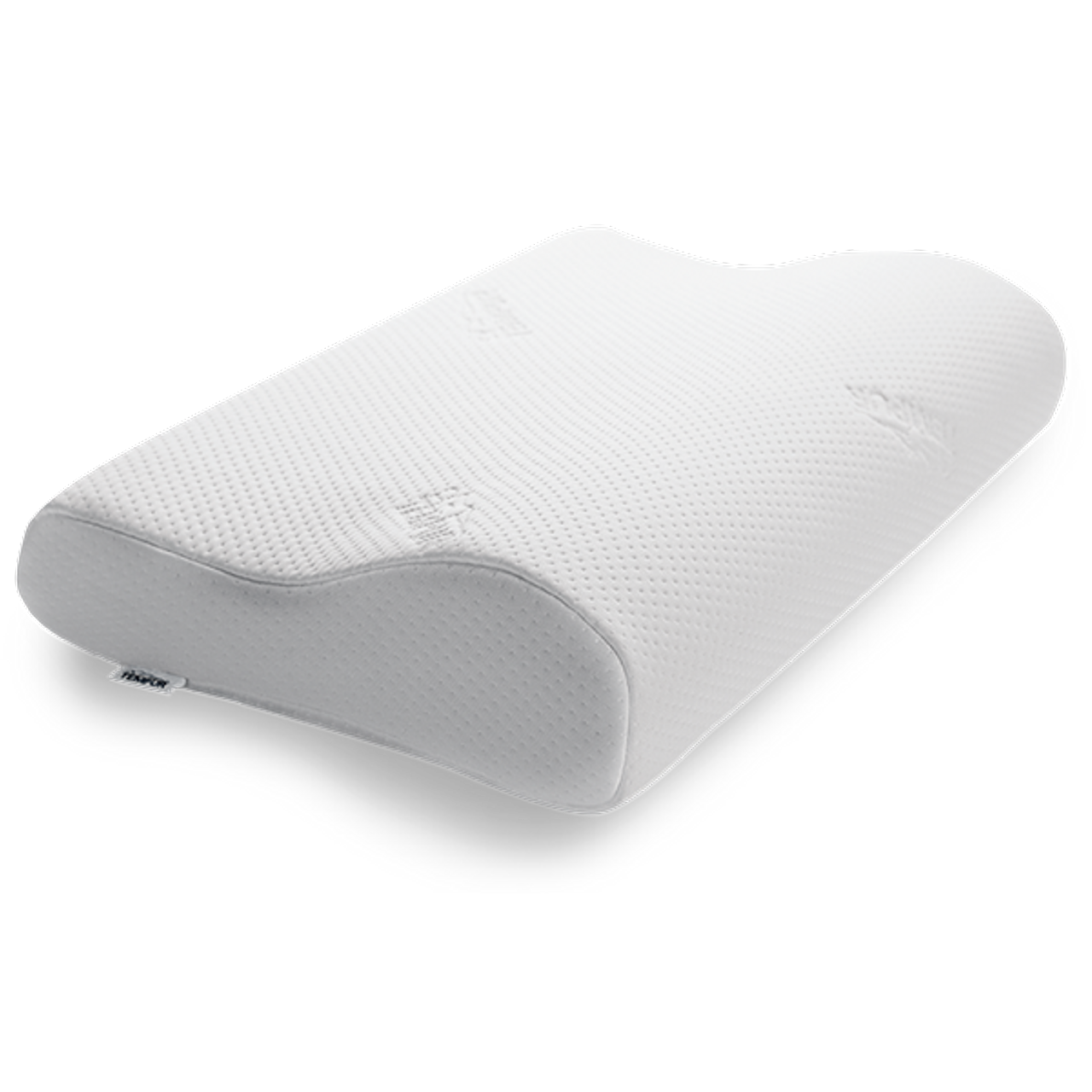 Tempur® ORIGINAL Pillow
Helps align your spine when sleeping on your back or side. It conforms to your natural curvature to help neck and shoulder muscles relax fully to alleviate any discomfort.
ULTIMATE NECK SUPPORT
Uniquely shaped to follow the natural curve of your body. The ergonomic design helps align your spine for comforting head and neck support.
For back and side sleepers
The unique shape of the TEMPUR® Original Pillow has been carefully designed to support back and side sleepers.
Washable and hypoallergenic cover
This pillow has a washable cover. It can be washed at up to 60°C to kill all dust mites, so you can always enjoy a fresh and clean pillow. All TEMPUR® pillow covers meet OEKO-TEX® CLASS 1 standards to ensure that they are completely free of harm for you.
Available sizes:
Queen Medium 61x31x10/7 cm
Queen Large 61x31x11.5/8.5 cm